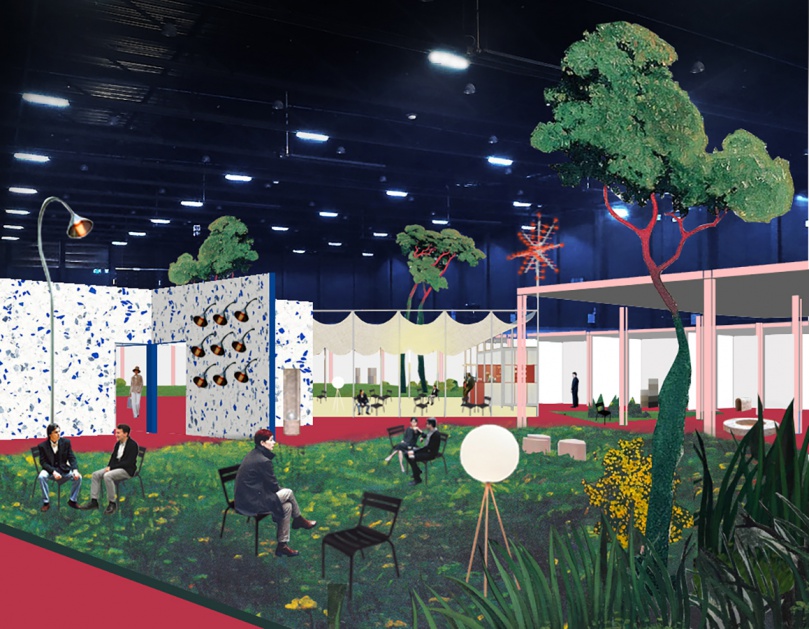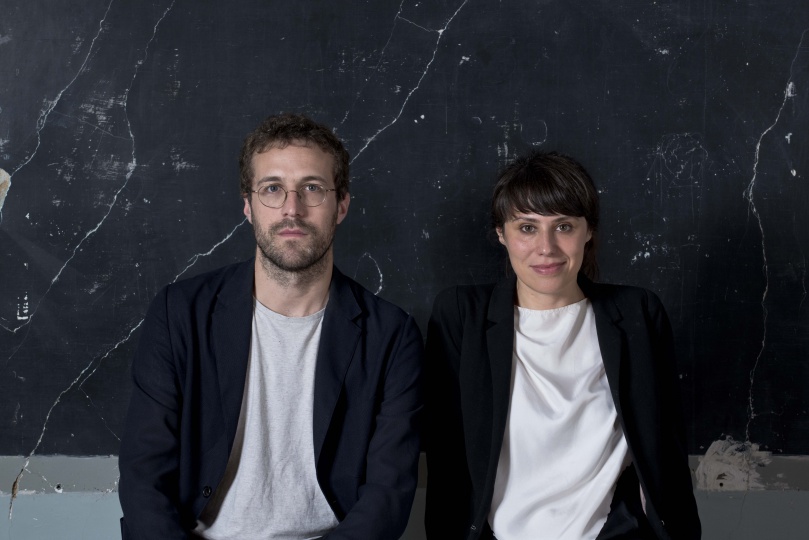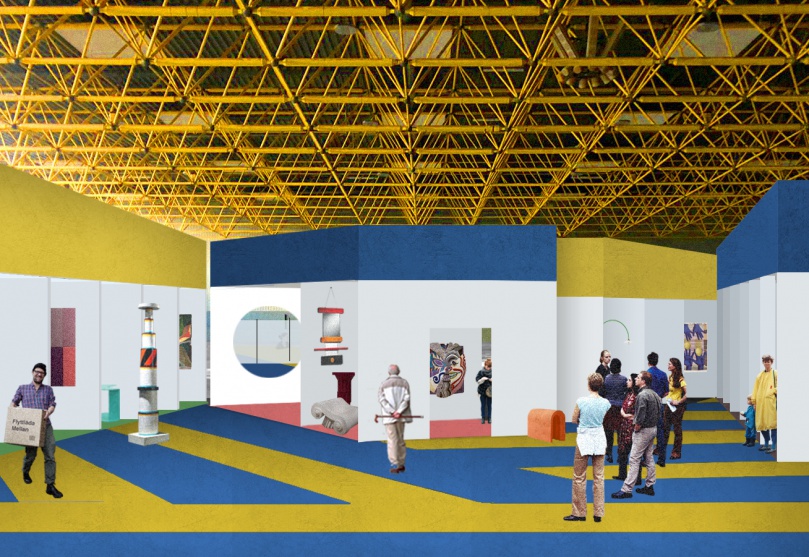 Piovenefabi selected as
scenographers for INTERIEUR 2021
The concept and layout for INTERIEUR 2020 is in the hands of the Italian architects duo Ambra Fabi and Giovanni Piovene. While the concept of previous Interieur Biennales took 'the city' as their inspiration, Piovenefabi have chosen the 'palace' as their point of departure. A perfect connection with INTERIEUR 2020, a sequence of moments.
Piovenefabi is a Milan-based architectural practice, created by Ambra Fabi and Giovanni Piovene. Their studio is active in architecture, urban research, spatial awareness and design. The focus of their method are the humane aspects and design for a public, regardless of the impact of their intervention. Pio
The duo recently were part of the team of curators for the Architectural Triennial of Lisbon in 2019, where they developed the exhibition and publication about the contemporary use of language in architecture and design. They recently developed some colourful summer pavilions for five parks in Brussels and for the Architecture School of Versailles. For Gallery Maniera (BE) they made different objects inspired by the Milan metro. The studio now works on an hotel in Brussels, a residential project in Paris, and a new series of furniture objects and pavilions.
With INTERIEUR 2020, Piovenefabi breaks through the limits of a classical exhibition by injecting awe and pleasure in an intense event such as the Biennale. The team builds an experience, a project based on time, rather than space. On a sequence of different moments which changes one's perception and sharpens the experience.
"INTERIEUR 2020 will be a Palace for all", say the duo. "A palace is like a shop window. An ambitious whole made up of squares, stages, thermal baths, libraries and gymnasiums. A necessary extravagance arises from rituals and events, such as receiving guests, hosting events or organising a ball or banquet; celebrating ceremonies. We interpret INTERIEUR 2020 as an itinerary, a sequence of moments. Throughout our own palace, experiences are collected, recognised and linked. Time transcends space. It has to be a place for people, where everyone, or no one, is king. INTERIEUR 2020 will be a temporary framework for surprise."
More information at
www.piovenefabi.it